Senate Bill 312 (SB 312), known as the Cosmetic Fragrance and Flavor Ingredient Right to Know Act of 2020 (CFFIRKA), goes into effect on January 1, 2022.
What are the requirements ?

SB 312 requires companies selling beauty or personal care products to report the presence of hazardous ingredients.
Companies are required to report products to California Safe Cosmetics Reporting Portal (CSCP) if they sell cosmetic and personal care products in California that contain fragrance and/or flavor ingredients included on one or more of the 22 designated lists in Health and Safety Code Section 111792.6.
Some of these lists are maintained by foreign jurisdictions (e.g., Canada and the European Union).
Within the 22 designated lists, there are for example:
Chemicals classified by the European Union as carcinogens, mutagens, or reproductive toxicants pursuant to Category 1A or 1B in Annex VI to Regulation (EC) 1272/2008.
Group 1, 2A, or 2B carcinogens identified by the International Agency for Research on Cancer.
Persistent bioaccumulative and toxic priority chemicals that are identified by the federal Environmental Protection Agency National Waste Minimization Program.
The Washington Department of Ecology's Persistent, Bioaccumulative, Toxic (PBT) Chemicals identified in Chapter 173-333 of Title 173 of the Washington Administrative Code.
In addition to report the ingredients from the 22 designated lists, companies also have to report fragrance allergens. The subset of CFFIRKA reportable ingredients called "fragrance allergens" have a distinct reporting requirement. Fragrance allergens only need to be reported if they are present in a rinse-off cosmetic product at a concentration at or above 0.01 percent (100 parts per million) or in a leave-on cosmetic product at a concentration at or above 0.001 percent (10 parts per million). Fragrance allergen ingredients will be clearly distinguished in the CSCP Reportable Ingredients List. All other ingredients appearing on the Reportable Ingredients List must be reported regardless of concentration in the product.
This is important to note that the law does not require companies to report any of the following: ingredients not included in the designated lists, the weight or amount of an ingredient, or how a product is formulated (i.e. the recipe).
What about Sozio ?

Our regulatory team has updated the Sozio database accordingly in order to identify all the ingredients from the 22 designated lists. On request, we provide our valuable customers with a report identifying these ingredients, each one along with its name, CAS number, percentage, and the list where it comes from.
What about the current federal law on cosmetics in USA ?

The recent activity in California may preview future federal developments. In the absence of federal regulation, it is not uncommon for states to begin applying individualized requirements. Currently, the FDA applies relatively limited standards to cosmetics. The FDA may soon face increased pressure to regulate cosmetics due to growing public concern, whether scientifically justified or arising from uncontrolled social media pressure, regarding ingredients in personal care products.
Follow up:
If you need any further information about the Cosmetic Fragrance and Flavor Ingredient Right to Know Act of 2020, please reach out to us via email: regulatory@jesozio.com or through your designated Sales Representative.
Botanicals by sozio presents "A day in the heart of lavender".
Through this video, discover our perfumers' immersion in the lavender fields of our Botanicals producer; a small French cooperative that ensures excellent quality and traceability.
With Botanicals, Sozio is committed to work with exceptional producers to optimize the quality of our sourcing and ensure our customers the naturality, quality and traceability of our natural raw materials.
The Fragrance Creators association announced the expansion of the Fragrance Conservatory, the comprehensive digital resource for high-quality information about fragrance.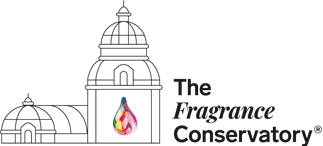 What is Fragrance Creators ?

Fragrance Creators Association is the principal fragrance trade association. The organization represents the majority of fragrance manufacturing in North America. The association also represents interests along the fragrance value chain. Fragrance Creators' membership is diverse, including companies that create, manufacture, and use fragrances and scents for home care, personal care, household, fine fragrance, and industrial & institutional products as well as those that supply fragrance ingredients, including natural extracts and other raw materials that are used in perfumery and fragrance mixtures. Fragrance Creators established and administers the Congressional Fragrance Caucus, ensuring ongoing dialogue with members of Congress and staff.
Sozio is an active member of the Fragrance Creators Association. You can access to the Fragrance Creators members list following this link: Members (fragrancecreators.org).
The fragrance conservatory:

Fragrance Creators Association announced the expansion of its award-winning FragranceConservatory.com—the resource for high-quality science and information to enhance understanding and appreciation for fragrance and empower consumers to make informed and confident choices about scented products. Refreshed with new and improved content, the site's Ingredient Directory now contains data on the origin, history of safe use, and more on nearly 100 well-known fragrance ingredients. You can find information on fragrance ingredients using the ingredient directory: The Ingredient Directory – The Fragrance Conservatory.
A focus to understand safety and safe use of fragrance ingredients:

The fragrance conservatory particularly pays attention to helping visitors understand safety and safe use of fragrance ingredients. It develops a comprehensive section to explain how ingredients are assessed, the state and federal laws that govern fragrances in USA, and the international industry safety guidelines, like The International Fragrance Association (IFRA) guidelines, known as IFRA Standards, that is based on rigorous safety assessments provided by the Research Institute for Fragrance Materials (RIFM).
Don't hesitate to reach out or follow the link to access to this resource: The Rulebooks – The Fragrance Conservatory.
Notification of the 50th amendement to the IFRA standards:


IFRA announces the Notification of the IFRA 50th Amendment on June 30, 2021
This particular Amendment solely addresses the prohibition of use for the fragrance material Mintlactone (CAS 13341-72-5) as specified below and comes in addition to previous Amendments to the IFRA Code of Practice. As a consequence, all elements of the 49th Amendment, as notified 10th January 2020, addressing other fragrance materials, remain unchanged and in place.
The implementation timelines for the 50th Amendment are as follows:
| | | |
| --- | --- | --- |
| IFRA Standards | Date for Standards entering into force for new creations | Date for Standards entering into force for existing creations |
| Standards prohibiting the use of ingredients | 2 months* after the date of the Notification letter | 13 months* after the date of the Notification letter |
*This includes 4 weeks to exchange information about pre-mixtures (bases) between manufacturers of fragrance mixtures. The timelines and dates refer to the supply of the fragrance mixtures only, not to the finished products.
Please note that SOZIO does not use Mintlactone, therefore, our fragrances are not impacted by this new amendment and remain compliant with the current IFRA recommendations.
If you want further information about the Fragrance conservatory or the IFRA 50th Amendment, please reach out to us via email: regulatory@jesozio.com or through your designated Sales Representative.